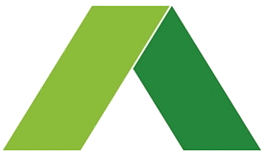 Privacy Policy
​
It is the policy of A.R.K. Management (referred to as "A.R.K."):
​
Personal information will not be sold or provided to any third parties.
​
A.R.K. reserves the right to collect anonymous usage information from our visitors. This information is not tied to a person's name, address, or any other information submitted to A.R.K. through The Site. Anonymous and aggregate information may be collected, but not linked to personal identity. Such information could include, but is not limited to, IP address, browser information, time spent and pages visited.
​
Anonymous information may be collected and used for improvements to The Site, usage statistics, and future development.
​
A.R.K. reserves the right to updates these Terms of Use without notice. Use of The Site is offered at your own risk. A.R.K. reserves the right to deny use of The Site to any user at any time for any reason. Your use of The Site (i.e. downloading images and text, or submitting information) acknowledges that you accept responsibility and waive the right to compensation for any damage to your computer or loss of data directly or indirectly caused by use of The Site.
​
All text, images, graphics, copy, and advertisements are the copyright of A.R.K. Management, unless otherwise noted. Written permission is required for use of any images or text from this site.
​
Linking images or pages to this site is only permitted with e-mail or written approval.
​
A.R.K. reserves the right to update, change, cancel or modify any and all of the above polices at any time, with or without prior notice.
​
​For more information or to request usage, please contact the webmaster A.R.K. Management.